Amy Lynn Lew, a 20-year-old Florida resident, achieved instafame after uploading videos of herself having sex with her dog on YouTube, and encouraging other young women to "try it out." In an attempt to outdo her hoebaggery, she has posted on Facebook that she is suing Taco Bell after they allegedly terminated her for showing up to work late. This level of stupid makes my hair hurt.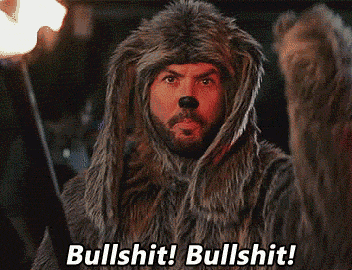 Lew, known more commonly by her YouTube pseudonym, Whitney Wisconsin, posted on Facebook Friday:
Good Morning. I am taking Taco Bell to court. I overslept 1 hour and was late to my shift, but I still showed up to work. I was told by the manager that I would no longer be needed. I got fired, and honestly its [sic] because I am a woman. I refuse to let injustice rule this country and women its [sic] our duty to stand up for what we know is right.
For a little background, Lew was arrested in March of 2017 on charges related to an incident at a Walmart in Wisconsin. Lew was convicted with multiple counts of lewd and lascivious behavior and disorderly conduct for fingerbanging herself in Walmart and making unsuspecting strangers smell her fingers. Her boyfriend at the time was also arrested on felony child pornography charges. At least she hasn't branched out beyond WalMart, if she shows up at Cabela's, that is where I draw the line. Lew was presumably released from her kennel shortly after, as she started posting new videos only weeks later.
In a series of now removed YouTube videos, Lew filmed herself having sex with her dog, and gave 10 reasons why other women should too. She gives her female followers advice on giving dogs blowjobs, explains which breeds are "fuckers," and which are "lickers." Now, one thing that isn't great about being a columnist for the Sentinel is that sometimes you see things that make you want to drink until the part of your brain responsible for mental imagery dies. This is one of those times, and there's not enough whiskey in the world to unsee this trainwreck. No word yet on if Lew has been de-wormed since the incident.
As to her alleged lawsuit, given legal precedent on the matter in the State of Florida where she now resides, her chances of winning a case against Taco Bell are about as promising as her future. At the very least, Taco Bell's attorneys could make a strong case that the manager fired her in order to protect the franchise's chihuahua mascot. Chances are, she'll oversleep and miss her court appearance.